14 YEARS OF DEVELOPEMENT - TRISOL FARM
TS Products (earlier Trisol) are intended particularly for improvement of agricultural and forestry production, i.e., where is the commercial working with plants. The professional team of our company has twelve years' experience. The result of the experience is the optimal mixture of all our products. For those years has the company's technology reached qualitative improvement, therefore we are launching new brand of TS. It is intended not only for big agricultural companies (TS PROFI), but newly for small growers (TS HOBBY). Actual information about the whole innovated product range and its correct using are published on this web site.
TS products of the PROFI series that we have extended this year about the new products TS Licit, TS Samson, TS Silva and TS Medard. They are delivered in cans with a capacity of 10 liters and 1 liter. The product's effectiveness you can try on the trial sample.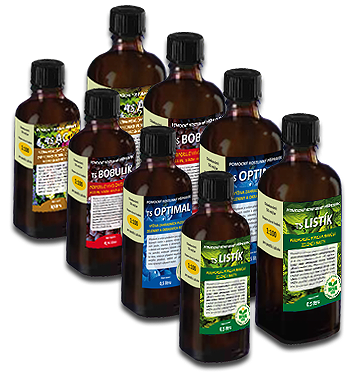 On the basis of positive responses of small growers and gardeners, we have launched from 2015 new product series, the TS HOBBY series that are for sale also in small amount (the package of 500ml and 200ml). These products is possible to order directly from the producer Beidea, s.r.o. or are available in selected shops with gardening equipment. For more information about the effectiveness or product's application can be found in the hobby section. .